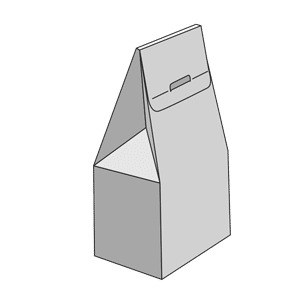 The cardboard box ballotin, packaging to showcase your product
Ideal packaging for sweets and biscuits, it is Louise Agostini, wife of Jean Neuhaus, who created this type of packaging in 1915 for the pralines of her husband's company because the cones he used were crushing them.
This is a great way to highlight your product on a shelf, the ballotin is usually more visible than other types of packaging when presented from the front.
If your product is currently sold in a bag, the ballotin allows you to create a more upscale product line.
Remember to add a PVC window, this may be round, oval, heart shaped, lace cut, etc..
The shape of your product and its fragility may make this type of packaging necessary. Cannot be stacked and stands up.